Pak China Trade
作者: 来源: 时间:2016-8-29 10:30:01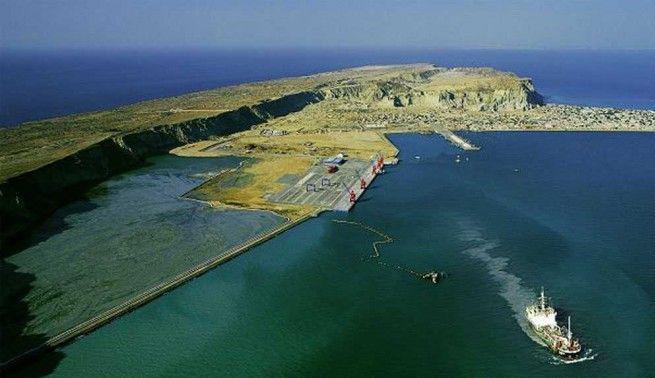 In 2014, Pakistan's plan, issued by the Ministry of Development and Reform Development Vision document "Pakistan 2025", driving the development of the seven pillars that are listed in the infrastructure, energy projects, human resources directly related to the three pillars of China Pakistan economic corridor can depending on the China Pakistan economic corridor echoes and cooperation.

Document said, to Pakistan's Geo endowments into economic dividends, we must strengthen regional interoperability, open up Central Asia, China's economic corridor transportation artery. Documents in all areas of interconnection have specific targets, including in 2018 and strive to the National Highway mileage increased from 260,000 kilometers to 360,000 kilometers, built south - north, east - west two railway lines; improve the basic major airports facilities and levels of passenger and cargo throughput, as well as strengthening the international competitiveness of the Pakistani port shipping hub, especially the Gwadar port into a regional hub and gateway to China-Pakistan economic corridor.
Statistics show the latest Bank of Pakistan, 2015-2016 fiscal year, Pakistan to attract foreign direct investment grew 38.8%, net inflows amounted to $ 1.281 billion. Among them, direct investment from China amounted to $ 594 million, an increase of 130%, accounting for 46.37% of the total bar to attract foreign direct investment, China continues to maintain the status of Pakistan's largest source of investment in the country. Pakistan's central bank pointed out that large Chinese investment in Pakistan strongly promote the sharp rise in foreign direct investment in Pakistan, the majority of Chinese investment projects within the framework of China-Pakistan Economic Corridor.

As economic zone north of the Silk Road, south of the maritime Silk Road, a key north-south Silk Road hub of China Pakistan Economic Corridor, is generally considered to be "along the way" strategy entered a substantive stage of construction of the flagship projects, you can bring along a large number of energy, power, roads, railways and other major infrastructure projects, will naturally become the focus of Chinese investment and attention.

According to the list provided by Pakistan's Ministry of Planning and Development, China Pakistan economic corridor has identified a total of 30 projects, ranging from Raikot, Thakot through Mansehra to Islamabad Karakoram Highway two, Karachi - Lahore - Multan - Sukkar Motorway road, Havelian dry port, Lahore Mass Transit orange line project, the construction of fiber optic cable, digital terrestrial television transmission system (DTMB) landing in Pakistan, Gwadar Port East Coast Expressway, the new Gwadar international Airport Gwadar water purification and supply transport engineering, Bahawalpur 1,000 MW solar park projects in Pakistan is rich in mineral resources: coal, oil, natural gas, copper, iron ore, gypsum, etc. Fisheries and livestock resources are more abundant. Despite mineral resources are very rich, but weak industrial base, but also makes the advantage of Pakistan nothing to play. On the one hand the size of the industry is not big enough, categories on the other hand involves not complete, industrial development still need to improve infrastructure. Pakistan Board of Investment Secretary-General Yves Utica. Barber has said publicly that Pakistan welcomes Chinese enterprises to invest there, especially in the energy, infrastructure, information technology communication (ICT) in other fields. Chinese investors, the Pakistani side has a corresponding land lease subsidies and tax incentives and other policies to provide support.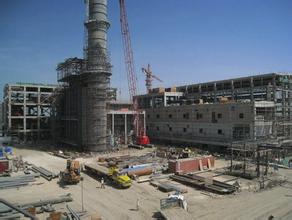 Loans to China Pakistan Economic Corridor project will mainly come from China Exim Bank and China Development Bank. Since China Pakistan economic corridor involves financing of China, therefore project will be done by Chinese companies, especially Chinese state-owned enterprises. Currently China Pakistan Economic Corridor has unique favorable conditions for Chinese enterprises. They should grasp the opportunity, relying along the way strategy, and actively go out and grow their own, open up the market.

Pakistan's Economic Coordination Committee of the Cabinet (ECC) had agreed Gwadar free trade zone of all enterprises exemption for 23 years. Now, the Government of Pakistan will issue legal supervision order, exemption will be extended to the port of contractors, subcontractors and operator side "China Overseas Port Holdings Limited" (COPHCL), tax holidays for 20 years. Economic Coordination Committee also completely eliminates the COPHCL Its operating companies income tax of 1%, and 12.5% of the dividend income tax withholding.

In addition, the Pakistani government has also decided that all loans for the construction of Gwadar Port Development Chinese financial institutions, profits generated by their loans are exempt from taxes. The policy adjustment, the Pakistani government has exempted China Overseas Port Holdings, sales tax and excise duty of its operating companies and contractors, and for all the company opened in Gwadar free trade zone exemption for 23 years of business tax and consumption tax. However, if these companies outside the Free Trade Area of the scope of supply or sale, it will not get tax breaks. Set up port-related businesses, Gwadar Free Trade Zone Company, you can enjoy up to 23 years of tariff cuts. Any vehicle China Overseas Port Holdings Limited will also be exempt from all import-related taxes.
Despite Pakistan's peripheral security environment is more complex, when Pakistan's domestic sectarian conflict have occurred, but "the relationship between China and Pakistan are very close to each other to rely on." From the perspective of the future long-term development strategy point of view, optimistic about the Chinese enterprises to invest in Pakistan.

For example, Pakistan's strategic industries, taken off the Pakistan foreign policy of other countries, but may be open to China. For Chinese enterprises to invest in Pakistan but also take care of Canada, in the same open-door policy for global investment companies, investment of Chinese enterprises Pakistani government and people are more at ease, and Chinese investors should cherish this trust.